DNF
Release Date:
January 17th 2017
Genres:
Young Adult, High fantasy, Science fiction maybe?
Series:
Carve the Mark #1
Description
In a galaxy powered by the current, everyone has a gift.
Cyra is the sister of the brutal tyrant who rules the Shotet people. Cyra's currentgift gives her pain and power — something her brother exploits, using her to torture his enemies. But Cyra is much more than just a blade in her brother's hand: she is resilient, quick on her feet, and smarter than he knows.
Akos is the son of a farmer and an oracle from the frozen nation-planet of Thuvhe. Protected by his unusual currentgift, Akos is generous in spirit, and his loyalty to his family is limitless. Once Akos and his brother are captured by enemy Shotet soldiers, Akos is desperate to get this brother out alive — no matter what the cost.
Then Akos is thrust into Cyra's world, and the enmity between their countries and families seems insurmountable. Will they help each other to survive, or will they destroy one another?
From Goodreads
The review
Oh Veronica Roth, what happened to you?
I shall start off by saying I liked the Divergent series and the world the author made there. To any long-standing Roth fans let me tell you this first of all: THIS BOOK IS NOT EVEN A FRACTION AS EXCITING AS THE DIVERGENT SERIES!!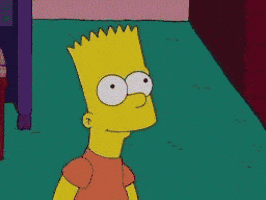 So where did this book go wrong? I will tell you straight away: right from the very start heck this book went wrong the moment the author started writing because there is absolutely nothing special about anything in this book. Some may wonder why I carried on till 55% well I'll say it was because I was waiting and hoping for this to get better because surely the author of the Divergent series couldn't possibly make a boring book?
From the very beginning the writing in this shit was dull and colourless. There was no spark of suspense or any hint of excitement throughout. Even when there were dramatic scenes the author failed to bring them to life in the right way. The characters themselves had no depth to them and there was absolutely nothing that made them memorable, same goes for the setting. Oh I also should mention there was hardly any world building and no info on as to how humans came to colonize their solar system or where they originally came from. So is this a futuristic Sci-Fi or a high fantasy?
I will also mention that in the two hundred and something pages I read, hardly anything happened in terms of the plot. Yes that's right this is yet another book where the main focus is the characters' everyday lives rather than an exciting storyline! In fact I don't even know how this got published without the publishers falling asleep lol 😛
Who I'd recommend this for
I would have loved to say fans of the Divergent series but if you're expecting exciting plots and bare knuckle action then this definitely isn't for you. If you like books with no plot, forgettable characters, boring writing and minimal world building then you'll fall head over heals for this.