Release Date:
September 14th 2008
Genres
: Young Adult, Science fiction, Dystopia
Series:
The Hunger Games #1
Description
Winning will make you famous.
Losing means certain death.
The nation of Panem, formed from a post-apocalyptic North America, is a country that consists of a wealthy Capitol region surrounded by 12 poorer districts. Early in its history, a rebellion led by a 13th district against the Capitol resulted in its destruction and the creation of an annual televised event known as the Hunger Games. In punishment, and as a reminder of the power and grace of the Capitol, each district must yield one boy and one girl between the ages of 12 and 18 through a lottery system to participate in the games. The 'tributes' are chosen during the annual Reaping and are forced to fight to the death, leaving only one survivor to claim victory.
When 16-year-old Katniss's young sister, Prim, is selected as District 12's female representative, Katniss volunteers to take her place. She and her male counterpart Peeta, are pitted against bigger, stronger representatives, some of whom have trained for this their whole lives. , she sees it as a death sentence. But Katniss has been close to death before. For her, survival is second nature.
From Goodreads
The review
I remember coming across this one in my library when I saw the second book in the Maze Runner series (The Scorch Trials) and it said in the compliments section "Perfect for fans of The Hunger Games". I'd never heard of the Hunger Games back then but was developing a keen interest in dystopian fiction so was made instantly curious. I remember I just had a little scan of the YA section that same evening and then saw the first book of the Hunger Games trilogy sitting on the shelf like me finding it was meant to be. I was very glad I picked it up. I will also mention the movie was nearly as awesome as the book but not quite 😉
This book is just rip-roaring action/ suspense from start to finish. It's set in a world of brutality where nothing or no one is as it seems and there are vipers ready to bite around every corner. Our heroine, Katniss, was a character I knew was going to be strong right from the start. She's badass but also very human in ways that she's mature but also sympathetic so she does feel pain but knows how to move on from it in the right way.
The pacing is fast and suspenseful right from the beginning not to mention the fact that the whole story is extremely well written. My favourites, like with a lot of others, are the action scenes in the arena…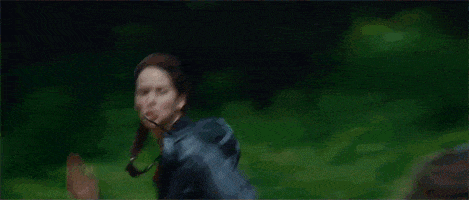 and the way things (for me) took a surprising turn at the end. I also will say that while there is romance in this book and it does play a big part, I was glad that in no parts of this trilogy the author swamped us with romance, the dystopian elements always were the main drive of the plot. There's hardly anything I didn't like about this book other than the vague history of Panem. I know it's been a long time since I read this but I don't remember there being much about the world before the Capitol and the districts. But other than that this is a very well written, character driven, exciting and original story with a strong engaging plot.
Damn, I could not stop reading this! The world the author created is far from ours but also believable. I had no trouble emphasising with the characters or their situations.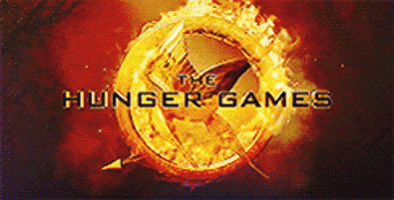 Who I'd recommend this for
EVERYONE should at least give this a go… otherwise this book is ideal for those who like action adventures and character driven plots, not to mention one of the most real yet badass characters I've ever met.