WWW Wednesday is a bookish meme hosted by Sam @ Taking on a World of Words
It consists on answering these three questions:
What are you currently reading?
What did you recently finish reading?
What do you think you'll read next?
Currently reading
I've been on this book for months now. I know, it's getting 
ridiculous but so far I seem to be finding the story and characters hard to connect to. Many will say I should DNF but I've got arcs of this book and the rest of the trilogy…. And anyone who knows me will know I'm falling far behind when it comes to arcs 😛 Maybe things will get more interesting as we go along but right now I need to finish this .. At least it's not terribly boring 😛
---
Recently finished
I'm still loving this MC! Even though her secret isn't so safe and there are some dull parts where not a lot happens, this book is a gem and this series still has a lot of potential. Like I said in my review of the first book my only issue with this series is the short length of the books making it difficult to fit any world building in..
But the author has written many other books in this world so perhaps they will have more depth.. 😛
---
What I think I'll read next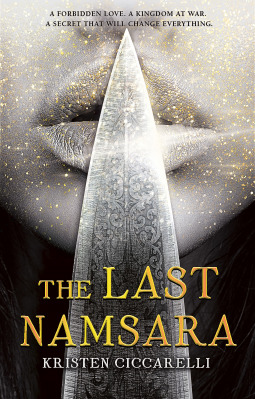 Temple of the Winds is the fourth volume in the Sword of Truth series and might I also add it's a series I'm absolutely in love with! I love almost everything from the characters to the descriptive world building and the plot which always has action around the corner. I would definitely recommend this series to all fantasy fans out there if they haven't already read them! 🙂
---
The Last Namsara is an arc I recently received and to be honest I really want to get stuck into this one as soon as. I mean dragons! It's been a while since I read a book about dragons and I will add that in the past I have come across some boring dragon books and nick named them drag-on books lol Just hope this book is not going to join the drag-on pile 😛
---
What books are you reading this week? 🙂