WWW Wednesday is a bookish meme hosted by Sam @ Taking on a World of Words
It consists on answering these three questions:
What are you currently reading?
What did you recently finish reading?
What do you think you'll read next?
Currently reading
I chose this one from the library in the town I was staying in when I visited my friend last week and while I will admit that dystopia isn't really my genre anymore and that the dystopian fad has passed, I've been wanting to read this for a long time. When this book first came out I so desperately wanted to get my hands on it as this used to be my top genre. But too many other life problems got in the way and I never got the chance to request it. Now I just hope it won't be boring above all else..
---
Recently finished
This book was epic (of course) and even better than the first (which mostly consisted of world building).  In this there is more going on even though yes, there is still a lot of travelling but I didn't find this the least bit boring. In fact this author writes with such a sense of wonder that it's easy to get lost and swept up in her world. I also must add that this book along with the first one has an appendixes at the end which reveals yet more history of this fabulously thought of world. Some may find these books boring but to me they are masterfully done. 🙂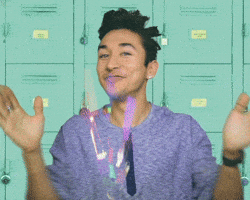 ---
What I think I'll read next
The Scarlet Tides is another book I picked up while staying with my friend since I really liked the first book in the series. While the first book was once again mostly world building, this one should be more plot and chaaracter driven. But after the ending to the first book I have to say I can't see how the author could mess this story up but there again I could be wrong! 😮 😛
My review for the first book
here
.
---
Since once again I liked the first book Alanna: The First Adventure
(my review)
I should see no problem liking this one. After all there are many high ratings for this series as a whole and I will say again I loved the MC Alanna. She was just so headstrong and determined to shine no matter who tried to pull her down so I can see a lot more adventure and suspense coming up! 🙂
---
What books have you recently finished? 🙂