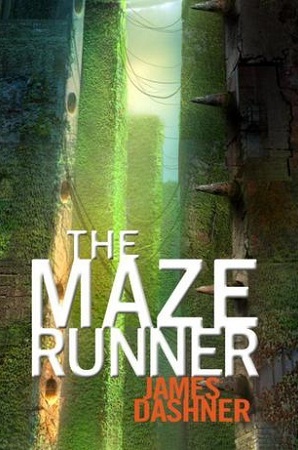 Release Date
: October 6th 2009
Genres
: Science Fiction, Young Adult, Dystopia
Series
: The Maze Runner #1
Description
If you ain't scared, you ain't human.
When Thomas wakes up in the lift, the only thing he can remember is his name. He's surrounded by strangers—boys whose memories are also gone.
Nice to meet ya, shank. Welcome to the Glade.
Outside the towering stone walls that surround the Glade is a limitless, ever-changing maze. It's the only way out—and no one's ever made it through alive.
Everything is going to change.
Then a girl arrives. The first girl ever. And the message she delivers is terrifying.
Remember. Survive. Run.
The review
Just reading the blurb was enough to have me hooked!
This was an exciting, fast paced dystopian novel that never failed to entertain . Plus I have to say this has to be one of the best of its genre because it seems to contain a bit of everything: romance, Sci-fi, action, adventure, mystery etc. There was so much this book had to offer, I genuinely wonder how anyone could dislike this….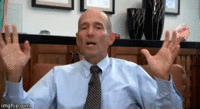 When a boy (Thomas) finds himself in a lift leading to a giant maze enclosure with no memories, things get interesting pretty quickly! The first boys to end up in this maze had been surviving in a walled clearing known as the Glade for two years. They were provided with water, vegetable seeds,(most of the equipment was sent up in the lift) soil etc. and not to mention special running gear for the "Maze Runners" who venture out into the surrounding maze hoping to crack the secrets of their world.
There are giant doors that open to the maze at sunrise and close at sunset. This is to protect the Glade inhabitants from the Grievers, killer mutant creatures that roam the maze at night.
The whole plot was so captivating that I stayed up late at night to finish. It kept me guessing all the way plus I've got to say I liked the way the boys sort of created their own vocabulary. That made the reality of their situation feel very real. The characters themselves were also well-developed and I loved solving this mystery. I find with some books there is just this sense of action pumping through the narrative and I easily click with those types of books. This was one of those books. Hmmm I don't really know what more to say without revealing the whole thing….. The less you know about this book the better!
Oh I will also add that in this case it is definitely better to read the book before watching the waste of time movie because with a story like this a movie doesn't really do it justice when it comes to bringing the story and mystery out. No matter how many special effects there are the imagination for me along with masterful writing is the best way to truly experience a story. All opinions are my own.

But you've got to admit the trailer looks pretty cool…
Huh…
Who I'd recommend this for:
This book is definitely for fans of The Hunger Games and any other good dystopian YA novels. I also think those who like any kind of mystery with a sense of action in it would devour this. Seriously read before you see, you won't be sorry!