WWW Wednesday is a bookish meme hosted by Sam @ Taking on a World of Words
It consists on answering these three questions:
What are you currently reading?
What did you recently finish reading?
What do you think you'll read next?
Currently reading:
This book has been dragging. I don't know whether it's because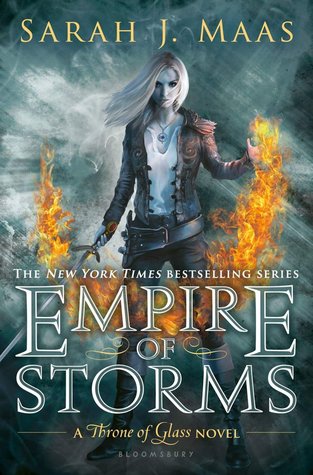 of the sheer length of it or the fact that I can't seem to connect with the characters or the story. Maybe a bit of both, however on saying that, there is something about this series that makes you want to read on to know where the story is heading. But for now I just can't wait to finish this and I've even given myself a headache from trying to read too much of the small writing in this book in one evening…
But I'm not going to DNF I will finish it soon (good thing it's a library book and I didn't buy it lol)
Why on earth is this series so popular?
---
Recently finished:
I'm afraid I've been in a bit of a reading slump lately as I haven't been making very good decisions about what to read next! Why oh why do I keep picking up boring books??
This one took my absolutely AGES to get through, the plot felt dull and pointless and I couldn't connect with any of the characters. This book is basically all about Mare and her friends looking for people like her with red blood and silver abilities. I think it should have been made shorter and surely it wouldn't have hurt to put in a few more action scenes and perhaps some world building?
So this is the only book I finished this month! 😛
---
What I think I'll read next:
*Please no more boring books!* Ahem… Anyway I have a choice of three books to read next:
The first two I took from the library last weekend and the other I've been wanting to read for quite some time. Ghost Hawk, for me, will be a fresh new break from the boring books I've been reading for so long as it's a historical adventure aimed at a younger audience and I've heard many good things about it. Plus just look at that cover!
The Riddle is the second  book in a series that had a strong start and solid world building. The end of the first book had many promises of more magic and adventure to come 😀 Starborn has been on my TBR for most of the year and all I can say is "come on boring books be over already!" 😛
---
Have you been reading any exciting books this week? 🙂 (well hopefully more exciting than what I've been reading 😛 )