Stacking the Shelves is a weekly meme created by Tynga's Reviews where we share our newly added books.
This past week has been very busy for me as it was one of the last weeks  of college where everyone has to hurry and finish assignments before we break up for the summer. I've added a lot of books to my TBR for my holiday to Bali which is the Tuesday after next Tuesday. (Yipee!) These three books I this week got out of the library to take with me when the time comes: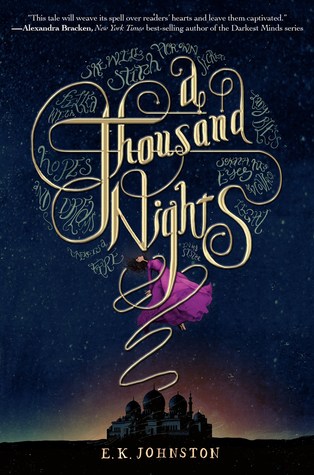 A Thousand Nights by E.K. Johnston
This one I've been dying to get my hands on as many people have described it as "magical" and "beautifully written". I've also heard that all characters bar one are nameless so this could be an interesting read.
Lo-Melkhiin killed three hundred girls before he came to her village, looking for a wife. When she sees the dust cloud on the horizon, she knows he has arrived. She knows he will want the loveliest girl: her sister. She vows she will not let her be next.
And so she is taken in her sister's place, and she believes death will soon follow. Lo-Melkhiin's court is a dangerous palace filled with pretty things: intricate statues with wretched eyes, exquisite threads to weave the most beautiful garments. She sees everything as if for the last time. But the first sun rises and sets, and she is not dead. Night after night, Lo-Melkhiin comes to her and listens to the stories she tells, and day after day she is awoken by the sunrise. Exploring the palace, she begins to unlock years of fear that have tormented and silenced a kingdom. Lo-Melkhiin was not always a cruel ruler. Something went wrong.
Far away, in their village, her sister is mourning. Through her pain, she calls upon the desert winds, conjuring a subtle unseen magic, and something besides death stirs the air.
Back at the palace, the words she speaks to Lo-Melkhiin every night are given a strange life of their own. Little things, at first: a dress from home, a vision of her sister. With each tale she spins, her power grows. Soon she dreams of bigger, more terrible magic: power enough to save a king, if she can put an end to the rule of a monster.
Tiger's Curse by Colleen Houck
From what I've seen there are very mixed views of this book but I'm definitely looking forward to getting stuck in as I love fantasies that focus on different cultures.
Passion. Fate. Loyalty.
Would you risk it all to change your destiny?
The last thing Kelsey Hayes thought she'd be doing this summer was trying to break a 300-year-old Indian curse. With a mysterious white tiger named Ren. Halfway around the world. But that's exactly what happened. Face-to-face with dark forces, spellbinding magic, and mystical worlds where nothing is what it seems, Kelsey risks everything to piece together an ancient prophecy that could break the curse forever.
Mage's Blood by David Hair
How could I resist this as a holiday read? A fantasy that focusses on two different cultures, what more could a myth lover like me want? 😛
The Moontide Bridge lies deep below the sea, but every 12 years the tides sink and the bridge is revealed, its gates open for trade. The Magi are hell-bent on ruling this world and have led armies across the bridge on crusades of conquest. Now the Moontide is almost here and the people of the East are ready to fight.
Books I recently added to my TBR recently: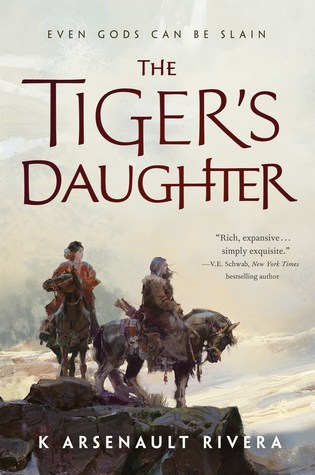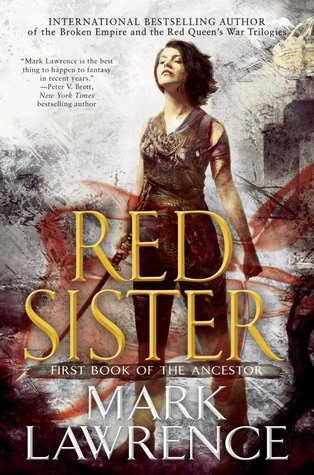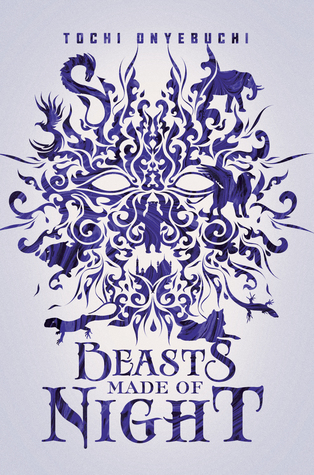 Daughter of Dusk by Livia Blackburne
Just finished reading the first one it was good enough. Review to come.
After learning the truth about her bloodlines, Kyra can't help but feel like a monster.
Though she's formed a tentative alliance with the Palace, Kyra must keep her identity a secret or risk being hunted like the rest of her Demon Rider kin. Tristam and the imprisoned assassin James are among the few who know about her heritage, but when Tristam reveals a heartbreaking secret of his own, Kyra's not sure she can trust him. And with James's fate in the hands of the palace, Kyra fears that he will give her away to save himself.
As tensions rise within Forge's Council, and vicious Demon Rider attacks continue in surrounding villages, Kyra knows she must do something to save her city. But she walks a dangerous line between opposing armies: will she be able to use her link to the Demon Riders for good, or will her Makvani blood prove to be deadly?
The Tiger's Daughter by K. Arsenault Rivera
Love a good diverse read!
Even gods can be slain….
The Hokkaran empire has conquered every land within their bold reach―but failed to notice a lurking darkness festering within the people. Now, their border walls begin to crumble, and villages fall to demons swarming out of the forests.
Away on the silver steppes, the remaining tribes of nomadic Qorin retreat and protect their own, having bartered a treaty with the empire, exchanging inheritance through the dynasties. It is up to two young warriors, raised together across borders since their prophesied birth, to save the world from the encroaching demons.
This is the story of an infamous Qorin warrior, Barsalayaa Shefali, a spoiled divine warrior empress, O-Shizuka, and a power that can reach through time and space to save a land from a truly insidious evil.
Red Sister by Mark Lawrence
This one sounds dark AF. Perfect for me!
I was born for killing – the gods made me to ruin.
At the Convent of Sweet Mercy young girls are raised to be killers. In a few the old bloods show, gifting talents rarely seen since the tribes beached their ships on Abeth. Sweet Mercy hones its novices' skills to deadly effect: it takes ten years to educate a Red Sister in the ways of blade and fist.
But even the mistresses of sword and shadow don't truly understand what they have purchased when Nona Grey is brought to their halls as a bloodstained child of eight, falsely accused of murder: guilty of worse.
Stolen from the shadow of the noose, Nona is sought by powerful enemies, and for good reason. Despite the security and isolation of the convent her secret and violent past will find her out. Beneath a dying sun that shines upon a crumbling empire, Nona Grey must come to terms with her demons and learn to become a deadly assassin if she is to survive…
Beasts Made of Night by Tochi Onyebuchi
Another cultural fantasy I can't wait to get my hands on one day based on Nigeria.
In the walled city of Kos, corrupt mages can magically call forth sin from a sinner in the form of sin-beasts – lethal creatures spawned from feelings of guilt.
Taj is the most talented of the aki, young sin-eaters indentured by the mages to slay the sin-beasts. But Taj's livelihood comes at a terrible cost. When he kills a sin-beast, a tattoo of the beast appears on his skin while the guilt of committing the sin appears on his mind. Most aki are driven mad by the process, but 17-year-old Taj is cocky and desperate to provide for his family.
When Taj is called to eat a sin of a royal, he's suddenly thrust into the center of a dark conspiracy to destroy Kos. Now Taj must fight to save the princess that he loves – and his own life.
A gritty Nigerian-influenced fantasy.